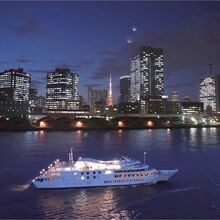 2022 TUJ 40th Anniversary Alumni Cruise & Distinguished Alumni Awards Report
Over 150 attendees came out on October 21st to participate in the 2022 Alumni Reunion celebrating Temple University, Japan Campus' 40 years of elevating excellence and presenting TUJ's inaugural Distinguished Alumni Awards aboard the cruise ship "Moderna" in an unforgettable event on Tokyo Bay.
Arrow-Medium Read the Report
Arrow-Medium Event photos (on Facebook page - account is not required) New Tab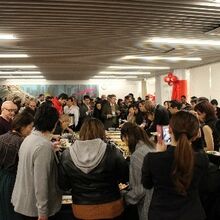 2019 TUJ Alumni Reunion Report
Over 190 attendees turned up on November 8th to participate in the 2019 Reunion and to celebrate the opening of the New TUJ Campus in Setagaya-ku.
It was amazing to have so many alumni - the largest number in recent years – come together. And for those who unfortunately could not join us that evening, or during the week of festivities, you can read about all the events here. Join us next year!
Arrow-MediumRead the Report
Arrow-MediumEvent photos (on Facebook page - account is not required) New Tab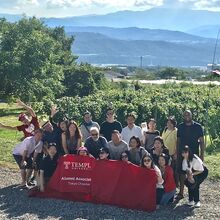 Winery Visit to Nagano
Have you ever tasted Japanese wine? What about Nagano wine? If you haven't tried it, now is the time to broaden your horizons. We have and it is really good!! 23 people, including alumni family members and friends, visited Hasumi Farm in Tomi city, Nagano on September 14th to sample local wines being produced by a fellow Temple Alum on a family farm. The owner of the winery, Nick Hasumi, is a 1995 graduate of Temple University's main campus.
Arrow-MediumRead the Report
Arrow-MediumEvent photos (on Facebook page - account is not required) New Tab