At the TUJ Career Development Office, we warmly welcome collaboration with companies. We conduct programs and events to actively promote opportunities for companies and students to meet and work together, such as internships and on-campus career fairs. We are keen to coordinate and facilitate the hiring of our students to meet your company's unique human resources needs. Please contact us for more information.
Arrow-Medium Why Hire TUJ Graduates
Arrow-Medium Student Recruiting (Job Posting Template)
Arrow-Medium Internship Program
Arrow-Medium Career Fair
Arrow-Medium Company Information Session
Arrow-Medium FAQ
Featured Internship Interviews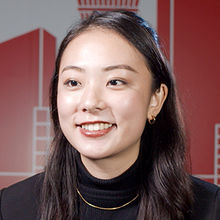 Rikako Sho 
Japan
International Affairs Major, General Business Studies Minor
AVIAREPS Japan Ltd.