Each year, TUJ organizes a career fair to provide our students and recent graduates the chance to meet employers and develop contacts for networking and future opportunities. For the last few years, we have invited 10-12 companies and approximately 100 students and recent graduates have attended each year.
Why consider TUJ students?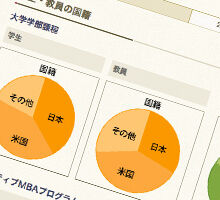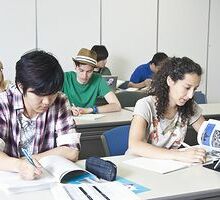 Classes at TUJ, all held in English, emphasize creativity, critical thinking and participation. Students are required to express their own opinions, debate with classmates and also deliver the results of their analysis as a group.
TUJ provide students with opportunities to develop the above skills through classwork and internships. We conduct credit-bearing, semester-long internship programs where students hone such skills in real work environments.
Arrow-Medium Internship Program
Next Step
If you would like to know more details about our career fairs, or are interested in hiring our students, please do not hesitate to contact us at any time.
General Information
Facilities, Equipment, and Materials
Event Space: TBA
Table:TBA
Chairs for company representatives and students.
Electric outlets with an extension cord.
Computer: You can bring your own computer, or we can provide you with a laptop. Please understand that if you bring your own computer, you will not be able to access the school's Wi-Fi for security reasons.
Projector: You can bring your own projector.
Announcement to Students
Usually, we start announcing the Career Fair from January using the following methods:
Website to introduce participating companies
Event brochure, including job types, possible starting dates, language requirements, other requirements, screening process
Posters with company logos on on-campus bulletin board
Distributing company brochures
Next Career Fair
See below for scheduled Career Fair