Undergraduate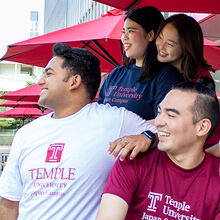 DEGREE OFFERED: BA / BS / AA
Graduate Programs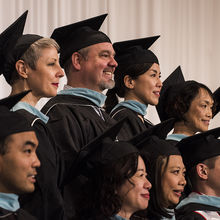 Degree offered: MSEd in TESOL / PhD in Applied Linguistics
The Graduate College of Education offers a master's program in TESOL (Teaching English to Speakers of Other Languages) and a doctoral program in Applied Linguistics. Both programs are offered at TUJ's Tokyo Center and Osaka Center.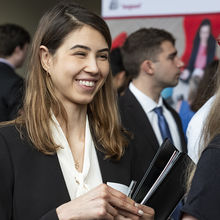 Degree offered: Master in Management
Develop knowledge and experience around business concepts, data analysis, financial and accounting principles, and organizational ethics. This master's program is designed for students who hold undergraduate degrees from all background and want to increase their career marketability in the global job market.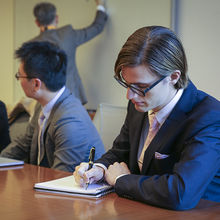 Degree offered: LLM
Distinguish yourself in the real world by learning "real law" from our faculty of international lawyers at the Beasley School of Law at Temple University, Japan Campus.
PROGRAMS OFFERED:
LL.M. in U.S. Law | LL.M. in Transnational Law | Certificates and Audit Programs | J.D. Study Abroad
Non-degree Programs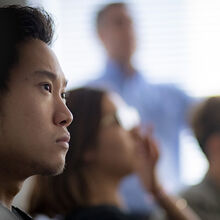 Academic English Program (AEP) offers English programs for students aiming to study abroad at universities and graduate schools, as well as intensive English courses designed for adults. We also offer internships and courses for English teachers, and English training programs for other organizations including educational institutions.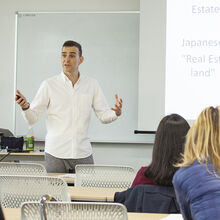 Continuing Education offers non-credit courses designed to meet students' diverse educational objectives. In the past 23 years, we have offered over 800 courses to more than 42,000 students. Students of all ages, backgrounds and professions take advantage of our course offerings. Our students come from about 120 countries and regions. Courses are held on evenings and weekends.
Corporate Education is an experienced training consultant and solution provider skilled in designing and delivering customized language and business skills training programs. All of our programs are designed to meet the specific training needs of globally minded organizations.
Program Chart
Programs offered at TUJ, with degree details, enrollment period, and average completion time.
Program Chart