True to the curriculum of Temple's renowned Tyler School of Art and Architecture, the Art major focuses on visual art practice within a liberal arts context. Courses include design, drawing, painting, three-dimensional design, printmaking, digital photography, digital imaging, Internet imaging, moving images, motion graphics, media arts and art history. The faculty teaches studio art from the viewpoint of its connection to such disciplines as psychology, literature, philosophy, mathematics, biology and physics.
Co-coordinator of Art major
Student Interviews
Student Voice
Ryota Kuwabara - Japanese
Transferred from a Japanese university. Won a scholarship and transferred to Temple Main Campus in fall 2012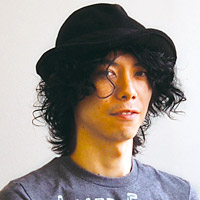 I decided to pursue art as my major after I transferred to TUJ where I can learn not only art, but also English. I thought this would expand my career opportunities after I graduate. My parents see I am serious and support me. Everyone at TUJ is friendly. The campus is small, so there are many chances to see and talk to students from all around the world. There are many field trips in the art classes, not only to major museums but also to small galleries. These lead me to a better understanding and enriched perspective of art. I have been pursuing painting at Main Campus since fall 2012. I would like to take advantage of various communication media that have been developed and become an unconventional artist.