As an American university, TUJ provides many services and houses many facilities unique to a modern American university that support your academic life.
Campus Services and Facilities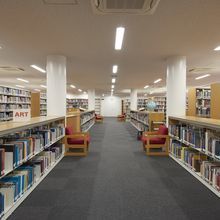 Library
Get access to a collection of over 50,000 books and thousands of periodical titles. Students can also access the online resources of Temple University and borrow materials from libraries worldwide, including those of Japanese universities through inter-library loan.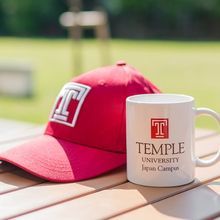 Student Services
The Office of Student Services and Engagement (OSSE) is the first point of contact for accepted students, providing assistance with the visa application process and coordinating financial aid and student housing. OSSE organizes orientations, events and activities New Tab to assist students in their academic and social life.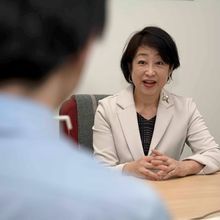 Career Support
TUJ's Career Development Office assists students in developing skills necessary to identify the best career path before graduation. Services include individual career counseling, group seminars on job-hunting strategies, guidance on available internships, on-campus career fairs, resume writing workshops, interviewing techniques and more.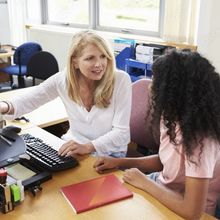 Academic Advising
Academic advisors provide students with group and individual advising sessions. Students can receive advising on their academic plans and options, graduation status, transfer to Temple's main campus in Philadelphia, and other academic questions or concerns.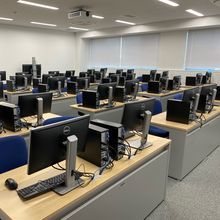 Computer Labs and Services
TUJ has six computer labs equipped with Windows, Mac and Unix computers with a variety of office and design software applications. Campus-wide wireless network is available. The office also provides computer related support to students, staff and faculty.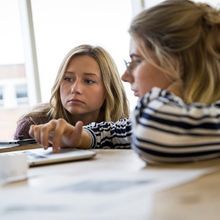 The Learning Center
The Learning Center tutors students in academic writing, math, economics, psychology, Japanese and other subjects. The center features a language-learning lab with individual study spaces.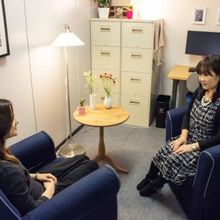 Counseling Services
Professional counselors are available to provide free and confidential counseling services both in English and Japanese. The services include individual and group counseling and phone consultation. The office also offers workshops on stress management, time management, communication skills and other topics.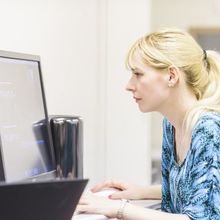 Editing Room
TUJ's post-production studio offers both linear and non-linear editing capabilities. It has Mac workstations for digital capture, Sony DVCAM editing bays, and a professional sound studio for live recording and transfer. The studio is also fully equipped with state-of-the-art software for digital editing and graphics.
Semester Activities
TUJ sponsors a variety of activities and events throughout the semester, including culture and language exchange programs, day outings, and overnight trips. These activities are designed to cultivate social relations among our diverse university community and advance the university's mission as an international institution in Japan.
Follow TUJ Activities & Events on Facebook New Tab
Student Government
The Student Government serves as the voice of the student body, and advocates for their needs as their elected representatives. The Student Government also organizes various events during the academic year to help promote active student life.
Student Organizations and Clubs
Student organizations and clubs—created and run by students—are overseen by the Office of Student Services and Engagement (OSSE). These organizations help students identify others with similar interests, and promote friendship among students.
See here New Tab for the most up-to-date list.
Housing: Dormitories and Homestays
TUJ guarantees housing for new international students. Those on a TUJ-sponsored student visa are required to spend their first semester in TUJ housing. Housing options include dormitories or living with a Japanese host family. For more details on Housing, see here.