International Business Studies was developed in response to the contemporary global need for personnel with the knowledge and skills to work in the international arena. The curriculum encompasses a general knowledge of cultures, economies and societies, the business knowledge required to succeed in a variety of careers, and the language abilities to work across borders. The program aims to equip graduates with the skills for effective and efficient operations in a multilingual and multicultural business environment.
Advisor and Coordinator of International Business Studies major
TUJ offers a truly international experience—inside and outside the classroom, as well as among students and faculty. This will prepare you for a challenging career anywhere in the world. The innovative International Business Studies program challenges students to integrate language studies, an understanding of world affairs and hands-on internship experience. Students will develop the global mindset that multinational institutions need in the 21st century.

TUJ students learn how to work with people of similar backgrounds and with those who are often quite different in how they approach life and their studies. We train our students not only to be multilingual but also to navigate across cultures and borders. Our program teaches them to think critically, form a well-reasoned opinion, and then capably express that opinion. This is accomplished through class participation, visits to local businesses, and by bringing savvy international professionals into the classroom. With those tools, our graduates move confidently into the world and launch productive, interesting and viable global careers.

Tokyo is one of the world's most vibrant cities, and living here represents the chance to pursue an expanded range of career opportunities. Located in the heart of Tokyo's diplomatic and international business community, TUJ consistently takes advantage of the city's diversity and multinational character.
Student Interviews
Student Voice
Stuart Busby
American
Graduated from Liberty High School in Texas, USA
Internship with British Chamber of Commerce in Japan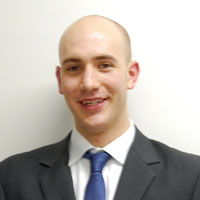 At the end of my high school life, I discovered TUJ. The programs seemed to be fairly well developed, along with a lot of support to help ease the transition. Furthermore, spending my university life in Tokyo would present me with unimaginable opportunities. When I came to TUJ, the administration was very helpful. A lot of the students were also friendly, which kept me from becoming lonely or developing severe culture shock. I chose International Business Studies as my major for two reasons—business has long been an interest of mine, and in Tokyo I would have hands-on experience with international business. The biggest skill I have gained is how to act professionally. I interned at the British Chamber of Commerce in Japan. The most important thing I learned was how to plan and execute a project with well-defined goals. After TUJ I plan on finding a job at a Japanese manufacturing company as I feel like my international skills would be best put to use in being a part of a traditional Japanese company that is seeking to either globalize or expand into overseas markets.