International Affairs is an interdisciplinary and multidisciplinary subject which covers political science, geography, economics and history. It explores international cooperation and conflict, poverty and development, the nature and causes of war, nationalism and social change, and other issues. Focusing especially upon Japan and its place in Asia and the world, it requires students to study regions besides East Asia and the United States. Students must undertake an internship and study an East Asian language.
Advisor and Coordinator of International Affairs major
Student Interviews
Student Voice
Marie-Claire Bagazonzya
Ugandan
Transferred from Temple Main Campus in Philadelphia
Internship with Embassy of the Islamic Republic of Afghanistan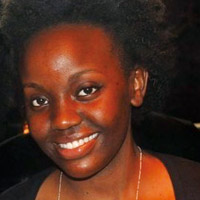 At the end of my sophomore year, I decided on International Affairs as my major, but Temple Main Campus did not have it. Fortunately, TUJ did, so here I am. Coming to Tokyo was scary and exciting. TUJ is a lot smaller than Main Campus so it is easier to get to know people and find your way around. Also, people at TUJ are friendly and eager to help. I like the class sizes as well. It allows for easier discussions between students and the professor. For my internship, I worked in Public Relations at the Embassy of the Islamic Republic of Afghanistan. I collected stories about Afghanistan for the embassy's website as well as their newsletter. I also helped write speeches and press releases. It was a very rewarding experience. I learned it takes all staff working together for an embassy to function smoothly. I also had the opportunity to learn more about Afghanistan – its food, its culture and the language. After TUJ, I would like to go to graduate school for human rights and development, or work with an international non-profit organization.