ELEVATING EXCELLENCE SINCE 1982
A leader in educating students as global citizens, TUJ offers a rich and diverse academic program in a unique setting with an internationally focused curriculum and research opportunities for students from around the world. TUJ is the oldest and largest foreign institution of higher education in Japan. 
We hope you will join us in 2022 as we celebrate 40 Years.
Learn More about TUJ
 
LIST OF ANNIVERSARY EVENTS
Public events are being organized throughout the year to mark the university's 40th Anniversary and to celebrate the individuals who make TUJ unique: our students, alumni, faculty, staff and community.
PAST EVENTS
June 24, 2022

The 2022 TUJ Diamond Dinner

October 21, 2022

November 7 – 10, 2022
SPRING 2023 EVENTS
May 2023

June 16, 2023

The 2022 TUJ Diamond Dinner
June 24, 2022
The Tokyo American Club
This event has concluded.
Thank you to everyone who joined us last year. The 2022 Diamond Dinner was a major success and raised over ¥5,000,000 for student scholarships at TUJ. 
Please join us for the 2023 DIAMOND DINNER on June 16, 2023. For further details and registration information, visit: www.tuj.ac.jp/DD2023
TUJ 40th Anniversary Alumni Cruise & Distinguished Alumni Awards
Aboard the Tokyo Bay Cruise Ship "SYMPHONY"
Friday, October 21, 2022
19:00 - 21:30 (Final Boarding Time: 18:45)
This event has concluded.  
Thank you to everyone who joined us on last year's cruise.  Please stay tuned for more information on future alumni events including a 2023 Tokyo Bay cruise coming this autumn! 
 
The true measure of a university's greatness is found in the achievements of its alumni.
Congratulations to our 2022 Winners
Andrijana Cvetkovikj (Class of 2020, Executive MBA)
Tomoko Kaneko (Class of 1992, doctor's degree in education)
David Semaya (Class of 1990, master's degree in education)
Tomoki Takebayashi (Class of 1998, bachelor's degree in English literature)
Kentaro Toda (Class of 2008, master's degree in law)
Toshiaki Yokozawa (Class of 1992, bachelor's degree in art history)
For more information on the 2022 awardees including their biographies, check our news article "TUJ Unveils Inaugural Distinguished Alumni Awards as Graduates Reunite for 40th Anniversary Tokyo Bay Cruise"
The Distinguished TUJ Alumni Awards recognizes outstanding alumni who have demonstrated excellence in their personal and professional achievements no matter their endeavor or field: voluntary service, non-profit, the arts, science, sports, education or industry. We seek to honor those whose dedication and professionalism to their vocation or advocation merit the respect of their peers.
We ask for your help in identifying and nominating individuals for the Distinguished TUJ Alumni Awards as we seek to identify alumni who have exemplified the school's mission to elevate excellence. 
The nominations process for 2023 will open soon. 
Eligibility for Distinguished TUJ Alumni Awards includes the following:
•    Temple University, Japan Campus alumni (must have attended classes at TUJ for at least one semester in a degree program).
•    Distinguished in his or her chosen business, profession or life work.
•    Active in professional organizations.
•    A person of such integrity and stature that TUJ will take pride in bestowing this recognition.
•    A leader both professionally and within the community and demonstrates a commitment to community relations and philanthropy.
•    Demonstrated the importance of a Temple University education.
 
TUJ School Festival
November 7 – 20
This event has concluded.  
Thank you to everyone who joined us!
 
Student and Alumni Film Festival
November 11, 2022
A selection of winning entries from past TUJ Film Festivals featuring some of our best student work of recent years.
This event has concluded.  
Thank you to everyone who joined us last November.  Please stay tuned for more information on future student events celebrating TUJ.
---
SPRING 2023 EVENTS
---
An Exhibition of Student and Alumni Art
May 17 - 20, 2023
Drawing upon the deep creative pool of current TUJ students and alumni, the exhibition will feature a variety of painting, photography, sculpture and mixed media installations selected by TUJ faculty.  
---
The 2023 TUJ Commencement Ceremony
May 19, 2023
The annual TUJ Commencement ceremony will take place on Friday, May 19 at Hitomi Memorial Hall on the campus of Showa Women's University.  The ceremony begins promptly at 7:00 pm.  
All eligible graduating students, official guests and faculty are invited to attend.  For more information on the ceremony and how to register please check our commencement page.
---
The First Annual TUJ Golf Outing
May 27, 2023
9:30 a.m.
All Are Welcome  •  All Skill Levels
Alumni, Friends, Faculty, Staff and Students
American Style Best Ball and Scramble
Have Fun and Win Great Prizes
Help Raise Money for Student Scholarships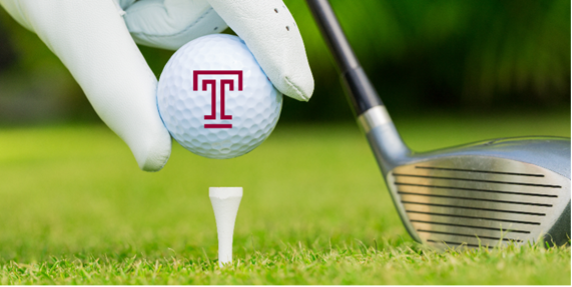 TUJ's inaugural golf outing will take place on Saturday, May 27th at the Eastwood Country Club in Utsunomiya, Tochigi.  Designed by Trent Jones, the course is about 90 minutes from Tokyo and is accessible by train with a complimentary shuttle bus to and from the station (registration required).  TUJ will also organize a coach bus for participants direct from Tokyo at an additional cost.  Play begins at 9:30 AM.
 
Up to 80 players (20 teams of 4 each). Join as an individual, a duo, or organize your own team of four!
 
22,000 JPY
 
Cost includes all green fees, lunch, shared cart and a reception with food and prizes.
Transportation and golf club rentals are available at an additional cost.
Prizes awarded include Gift Certificates for the Pro-Shop and many more!
Event Details
Date
May 27th (Saturday).
Tee-off times will likely be 9:30 am, 10:00 am, and 10:30 am
Format
U.S.-style best ball scramble (see below for details)
Course
Eastwood Country Club  (prestigious Senior PGA course) in Utsunomiya.
Cost
¥22,000.
This includes course fees, lunch, snacks, bath, and donation. Club rentals are separate, but available.
Donations
All proceeds from this event will support need-based scholarships for TUJ students (including our 9 evacuees from Ukraine), so not only will you have a great time on the green, but you'll also be making a meaningful contribution to the education of deserving students.
Play
You may sign up as an individual and we will place you on a team, or you can strategically craft and bring a team of four.
Travel
Option 1. TUJ chartered bus from Shinagawa station (¥5,000 round-trip)
Option 2. Shinkansen and the Club shuttle bus
Option 3. Personal vehicle – located about 5 minutes from the Tohoku Jidosha Do
REGISTER NOW – DEADLINE IS MAY 1ST
Step 1. Reserve your spot by clicking on this link  and completing the form.
Step 2. Within 10 days of registration, confirm your spot by paying the non-refundable donation of ¥3,600. See the confirmation email upon registration about how to pay. If you are registering an entire team, you may pay together or separately. At the golf course, you will pay the remaining ¥18,400 (total ¥22,000) directly to the golf course via credit card or cash.
Step 3 (optional). If you plan on using the TUJ charter bus, please include an additional ¥5,000 with your donation (total ¥8,600).
FUN FORMAT
For our upcoming golf outing, we will use the U.S.-style "Best Ball Scramble" format. This involves each player in a foursome hitting a shot from the tee. The team then selects the best of the 4 shots, and drops their ball at that location for their next shot. This process continues from the tee-off, to the fairway, to the green, and then into the hole. The score is recorded for the team only.
The format allows for competition at a team level and encourages strategic thinking. It also ensures that every player can contribute to the team regardless of their skill level. To prevent one player from dominating, there are limits on the use of any one player's shots as "best ball" throughout the day. Teams must be strategic when selecting which ball is the best each round.
SEE YOU THERE
We can't wait to see you on the green! Don't forget to bring your A-game, and get ready for an unforgettable day of golfing, networking, and making new friends.
For any inquiries, please email tujalumni@tuj.temple.edu.
About Temple University, Japan Campus (TUJ)
TUJ was established in June 1982 as the Tokyo campus of Temple University, a U.S. comprehensive public research institution in Philadelphia, Pennsylvania. The school won formal recognition from the Japan Ministry of Education, Culture, Sports, Science and Technology in 2005, and was officially designated a Foreign University, Japan Campus.
The primary mission of TUJ is to provide a superior American-style education. As a campus of Temple University, the school offers students the opportunity to obtain undergraduate and graduate degrees in Japan from a leading U.S. institution while studying in the heart of Tokyo.
TUJ offers programs that meet the academic standards and requirements of Main Campus while embracing the uniqueness of its position as a full-experience American university in Japan. TUJ's educational philosophy is based on a combination of education and student service that enables students to acquire the linguistic, critical thinking, cross-cultural communication, and professional skills necessary to achieve their academic, career and personal goals.
The school is committed to working with Japanese institutions of higher education in research and administrative capacities to further academic cooperation between the U.S. and Japan.  Through its extensive public programming, TUJ is also an important local forum for policy analysis and debate, the dissemination of academic research, and the consideration of issues relevant to the business and legal community in Tokyo and beyond.
TUJ is a multinational educational institution. The full time undergraduate population (as of fall 2021) is 42% Japanese, 38% U.S., and 20% from over 50 other countries. The faculty is equally diverse. Graduate and undergraduate enrollment in all degree programs is 1,582 students, with the total student population exceeding 3,600.
In addition to a comprehensive undergraduate program, TUJ offers graduate programs in law, business and TESOL, including a Ph.D. in Education with a concentration in Applied Linguistics. TUJ programs also include Corporate Education, Continuing Education, and an Academic English Program (ESL).
For more information see:  https://www.tuj.ac.jp/about/japan-campus/facts