Scholarship:

Study abroad scholarships for up to 10 Ukrainian undergraduate students. 

Support:

Tuition and fee waiver (full scholarship), free off-campus housing  (provided by Uninest), monthly living expense stipend (¥80,000), and one-way airfare to Japan.

Duration of Support:

August 2022-July 2023 (May be extended depending on availability of funds.)

Eligibility:

Applicants should be Ukrainian nationals working on an undergraduate degree at a Ukrainian university. Students not currently taking classes at their home university may apply if they have not formally transferred to an outside university.

Credits:

Accepted students are admitted to the Japan campus of Temple University (TUJ) as "study abroad" students. This enables them to earn regular academic credits, and later to transfer such credits back to their home institution. Depending upon their overall academic record, accepted students may be able to transfer to Temple University to complete their degree (either at TUJ , or at Temple's main campus in Philadelphia).

Application period:

Deadline is June 15th, 11:59pm JST. All applicants will be notified regarding their application status before the end of the month.
Selected finalists will receive further instructions regarding the next step.

Application:

Registration closed on June 15th, 11:59pm JST. All applicants will be notified regarding their application status before the end of the month. Selected finalists will receive further instructions regarding the next step.

Questions:

Contact goabroad@tuj.temple.edu for additional information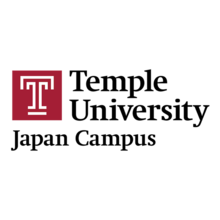 BACKGROUND ON TEMPLE UNIVERSITY
Based in Philadelphia, Temple University is a public research university that ranks in the top 350 of all universities worldwide. With approximately 37,000 students, Temple maintains a multi-campus system extending from Pennsylvania to Rome to Japan.
Established in 1982, Temple University, Japan Campus (TUJ) is a full-service branch campus that educates students from nearly 60 countries entirely in English in its undergraduate programs, graduate programs (law, business, graduate education) and non-degree programs. TUJ is the oldest and largest branch campus of a foreign university in Japan. It is officially recognized by the Japanese government.
In Tokyo, the university offers programs to Japanese and non-Japanese degree-seeking students who earn their degrees from Temple University through TUJ's programs. Every semester, additional students from Temple's main campus and other universities worldwide, converge at the TUJ campus for short-term study abroad experiences.
TUJ  offers all the benefits associated with an American university while providing access to the advantages of living in Japan. In one of the most dynamic cities in the world, we offer full undergraduate majors including: International Business, Communications, International Affairs, Asian Studies, Japanese, Art, Psychological Studies, Economics, Political Science, General Studies, and Computer Science.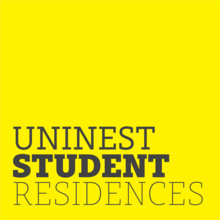 BACKGROUND ON UNINEST
UNINEST is a globally-minded British-born student housing company created by GSA, which at present operates student accommodation in a total of 9 countries around the world. The brand made its way to Japan in 2018 and currently manages two large-scale properties in Tokyo: HAKUSAN HOUSE and KAMIKITA HOUSE.
UNINEST strongly believes in the importance of a fulfilling off-campus life, and it is their mission to provide their student residents with a culturally rich, community-focused, clean, and safe living environment. Considering off-campus life as equally important to hitting the books, their mission is to impact a student's journey by offering a place to make lasting memories and life-long friendships in one of the most culturally-fascinating countries in the world.