To provide more flexible learning options, TUJ provides both in-person courses at our campus in Sangenjaya, Tokyo and remote-taught courses accessible from anywhere in the world. Please check the course details to confirm whether a course is on-campus or remote-taught.
This page provides information on what you can expect from a remote-taught course and safety measures in place for on-campus courses.
Remote-taught group courses are similar to what you may expect from in-person courses. They are live interactive group sessions at a set day and time. Classes are conducted via Zoom and are facilitated by experienced instructors. Participants are given ample in-class time to interact with both the instructor and other learners. Zoom allows for break-out rooms to facilitate group and pair work.
Furthermore, all remote-taught courses are supported by an online Learning Management System. Think of it like a mini-website to support your course(s). You can access the material, assignments and discussion boards for your course(s) from any computer. All you need is an internet connection and an updated browser.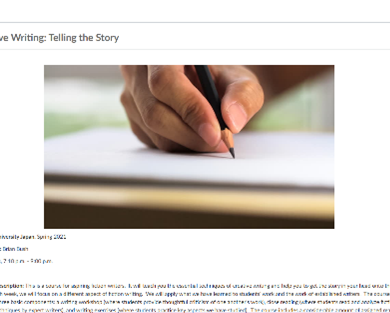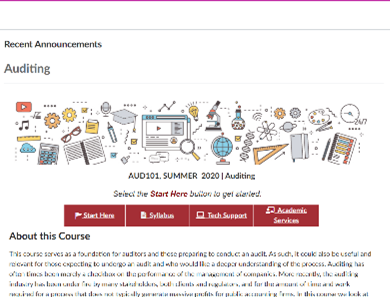 What do students think about remote-taught courses?
"I was worried about the online aspect, having already completed the course the year before at the old site. All the new features added so much more. What was lost in physical group discussion was gained in weekly feedback and peer reviewing."
"It was my first time to do online course but the administration people in TUJ office in Japan were very attentive and it was relieving to know that there are people who are very helpful when I come across issues etc."
"Online learning is a good opportunity to learn for mothers like me."
"My biggest experience online education. I will continue to attend more in future. Thank you."
"For people like myself who don't live in Tokyo, it was a great opportunity to take classes online. I hope that in the future, even after the pandemic situation cools down, there will be more classes offered online."
"In the first days of online classes, the adaptation was challenging. I got timid and couldn't speak because of my shame. From halfway through the course, I adapted. Now I could retake an online course."
On-campus Courses
Safety measures in place for on-campus courses
TUJ is serious about protecting the health and well-being of our community. To minimize this risk posed by COVID-19, the University is taking a number of measures. We believe on-campus courses provide our community with the opportunity to interact with and learn from others in a safe and responsible environment.
To enter the building, all staff, faculty and students will be required to:
Enter through the main entrance only.
Undergo a temperature check via a temperature sensing camera. If your temperature is over 37.5 degrees, entry to the building will not be permitted.
Sign in.
Wear a mask. You cannot enter without a mask, and you must continue to wear your mask at all times when inside the building.
Sanitize hands when they enter the building.
Maintain social distancing inside the building.
Inside the university:
The 1st floor cafeteria will be open with one chair per table to maintain social distancing.
The Library and Computer Lab will be open with reduced seating.
Windows will be opened to improve ventilation.
Door will be opened improve circulation/ventilation and to reduce touch points.
Inside the classroom:
Large classrooms will be utilized to allow for social distancing.
Students should sit one person per desk (as indicated in the below figure).
In all used rooms used, windows are opened for ventilation in advance of the students entering.
Partitions are set up on the desks between each seat in the computer labs.