A variety of activities are held throughout the year in which AEP full-time students can participate.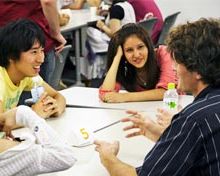 Events
TUJ hosts a variety of events in which AEP full-time and undergraduate students can participate, including culture exchange events, workshops on Shamisen, tea ceremony, and Taiko drumming, etc., volunteer activities, and the like.
Arrow-MediumDetails of events hosted each semester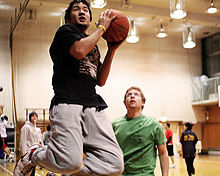 Clubs
A variety of clubs are active, including clubs for dance, basketball, rugby, futsal, American culture and psychological research.
Arrow-MediumLatest list of clubs