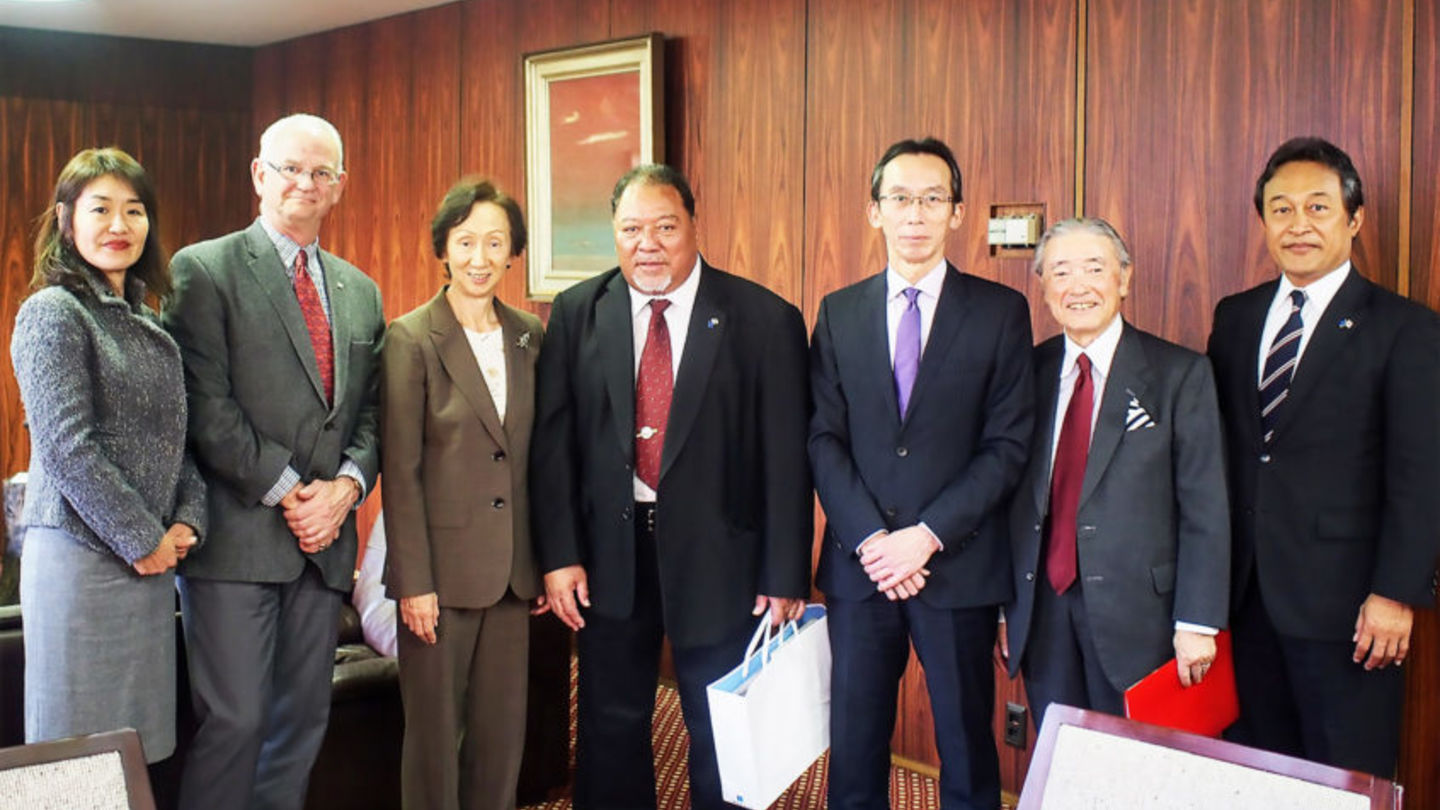 On November 29 Temple University, Japan Campus (TUJ) Dean Bruce Stronach and Senior Associate Dean Chie Kato met Federated States of Micronesia (FSM) Former President (Sixth President) and now Senator Joseph J. Urusemal, Ambassador John Fritz, and Deputy Chief of Mission Roger S. Mori, at Showa Women's University (SWU) in Setagaya Ward, Tokyo.
Two students from FSM are currently enrolled at TUJ, and two more are expected to enroll in January for spring semester 2018. Considering the geographical proximity between FSM and Japan, both parties hope more and more students will be coming to Tokyo to experience an American style higher education at TUJ.
This meeting was arranged by SWU Chancellor Mariko Bando, who has an extensive network in the diplomatic field. TUJ plans to move to its new building on SWU's campus in fall 2019, and both universities have been promoting more collaborations in various areas.