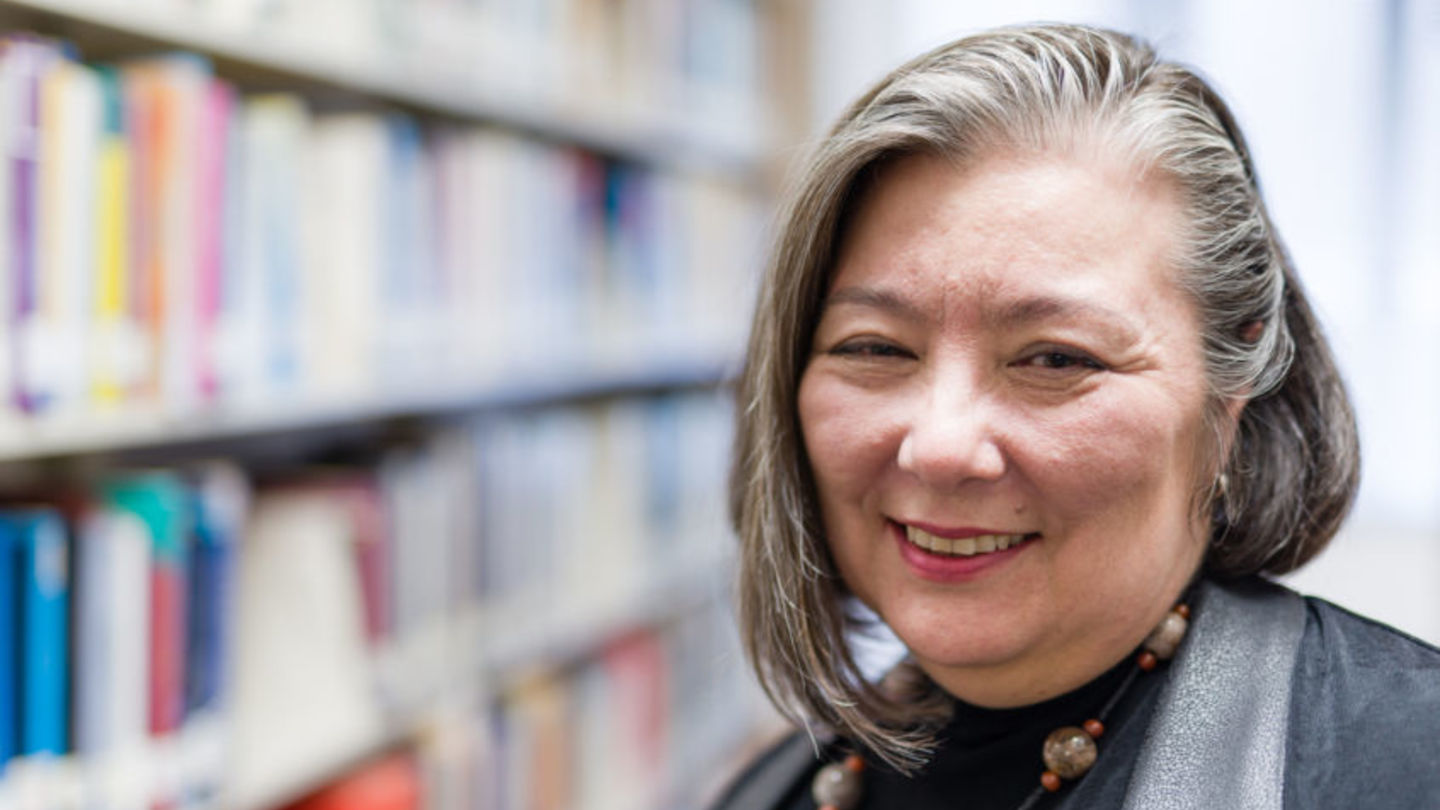 How do you imagine a psychologist? A nice lady or a gentleman in a cozy office talking with a client lying on a couch and pouring out their troubles? Suzi K. Zimmerman, associate professor and coordinator of the Psychological Studies major at Temple University, Japan Campus (TUJ), has a bit of this vibe about her, but counseling is not what her program is about. Nor is she a counselor. Zimmerman specializes in small groups and group decision-making research and, more recently, psychological factors relating to academic achievement.
The Psychological Studies major aims to give students a broad understanding of psychology as a study of human psyche and behaviors. The curriculum includes courses introducing main areas of psychological research: Cognition, behavior, sensation and perception, learning, neuroscience, psychopathology, human development, social processes, and organizations. Special attention is given to cross-cultural and Asian issues.
STEM Field
Psychology is a STEM (science, technology, engineering and mathematics) discipline. It employs the scientific method, i.e., formulating questions, developing theories, and then their rigorous testing with various experiments. Objectivity, verification, reproducibility, predictability and testability are cornerstones of psychological research. Therefore, Zimmerman stresses data management skills: Planning, collection, organization, statistical analysis, and interpretation. Students learn how to use statistical methods and process data with software, such as IBM SPSS Statistics and GNU PSPP, some of the most widely used statistical packages in social sciences.
Research is a focus of the program. In classes, students gain theoretical knowledge necessary to plan and conduct research projects. Internships and collaborative work with the faculty provide opportunities for practical experience. Savannah Adams, who graduated this summer, shared that an internship and research assistant job which she had as a student, "helped me develop my researching skills and gain a deeper understanding of many psychology fundamentals." According to her, it will give her an advantage whether she starts to work right after graduation or decides to pursue an advanced degree.
In addition to quantitative research, psychology also employs qualitative methods, which help identify new areas of research, ask new questions, and develop new hypotheses. While arguably less robust than statistical, qualitative approach is indispensable to the development of communication, observation, and pattern recognition skills. Analysis of individual cases also highlights subjective perspectives of subjects and deepens an understanding of individuals, their behavior, and motivation.
Inter- and Intra-Cultural Differences
TUJ's Psychological Studies major does not offer narrow specializations. Instead it offers students knowledge and a wide range of theoretical and practical skills that provide a solid foundation whether they choose to go into counselling, research, teaching, or business. Assistant Professor Dariusz Skowronski emphasizes "soft" skills such as communication and social prowess, independent thinking, open-mindedness, and the ability to see various sides of an argument and discuss them in a respectful manner. He likes mixing people to foster the development of these skills. "When I form groups I always try to have people from different cultural backgrounds in the same group, so it is always another enriching climate," he says. The diversity of TUJ's student body makes this approach especially successful.
A unique feature of the TUJ's psychology program is its emphasis on cultural differences and Asia. And it is no wonder — Zimmerman was born and raised in an intercultural family in the U.S.A. She completed her education there and later moved to Japan. "It is interesting that my mother went from Japan to the U.S. and I made the round trip back," the professor says. Cross-cultural interactions are an important part of her life and she shares her personal perspective with the students.
The Psychological Studies major introduces students to a variety of topics dealing with cross- and intra-cultural issues. The offered classes include "Prejudice and Discrimination in Japan", "Intercultural Marriage", "Cross-Cultural Themes in Psychology", "Topics in Psychology: Clinical Sexology in the Japanese Context". Students also do comparative research to explore differences between attitudes, behaviors, and perceptions of people from different backgrounds. For example, in one class project, students conducted a facial expression recognition experiment. Participants were shown a series of images of Asian and Caucasian faces and asked to identify the emotions expressed.
Jack of All Trades
Many Psychological Studies alumni have exciting careers. Yuichi Kimura, class of 2005, is one of the leading role models working in a headhunting company in Japan. Another alumnus is Yoko Sato, class of 2006, who attended a postgraduate program and became a speech, language, and hearing therapist. She started her own business New Tab and assists from toddlers to teens with language and behavioral issues. Her services are in a high demand in Tokyo. Zimmerman is very proud of her student and says that "she is giving back to the program" by accepting TUJ students as interns.
Recently graduated Joshua 'Darien' Dillbeck aspires to be a teacher of English as a Second Language. He plans to enter a TESOL program and draw on his psychological training while in graduate school and later at work. He believes that an understanding of brain and psyche development in adolescence and more general understanding of the human mind gained at TUJ will be invaluable when he gets his dream job at a junior high or high school.
Gregory Dane Hamric, Dillbeck's friend, has chosen a different path. His dream is to become a military psychologist and help veterans with PTSD (post-traumatic stress disorder). He highly praised the quality, versatility, and flexibility of the TUJ's faculty and program: "Professors are good, […] a lot of assignments are research on what you are interested in, what you are planning to do." He can pursue his interest in clinical psychology and be better prepared for a military psychologist training program.
We often think of psychology as an applied science and picture psychologists as therapists, social workers, or counsellors, and, indeed, many psychology majors choose these career paths. However, psychology, as a science of human mind and behavior, provides a key to understanding and addressing challenges societies face, including health care, education, economics, crime, terrorism, and poverty. If you want to make a difference, psychology offers a powerful set of tools for you to use.
Arrow-Large Psychological Studies Major
Arrow-Large Suzi Zimmermans's Profile
---
By Olga Garnova (Class of 2017, Double major in Communication Studies and Art)