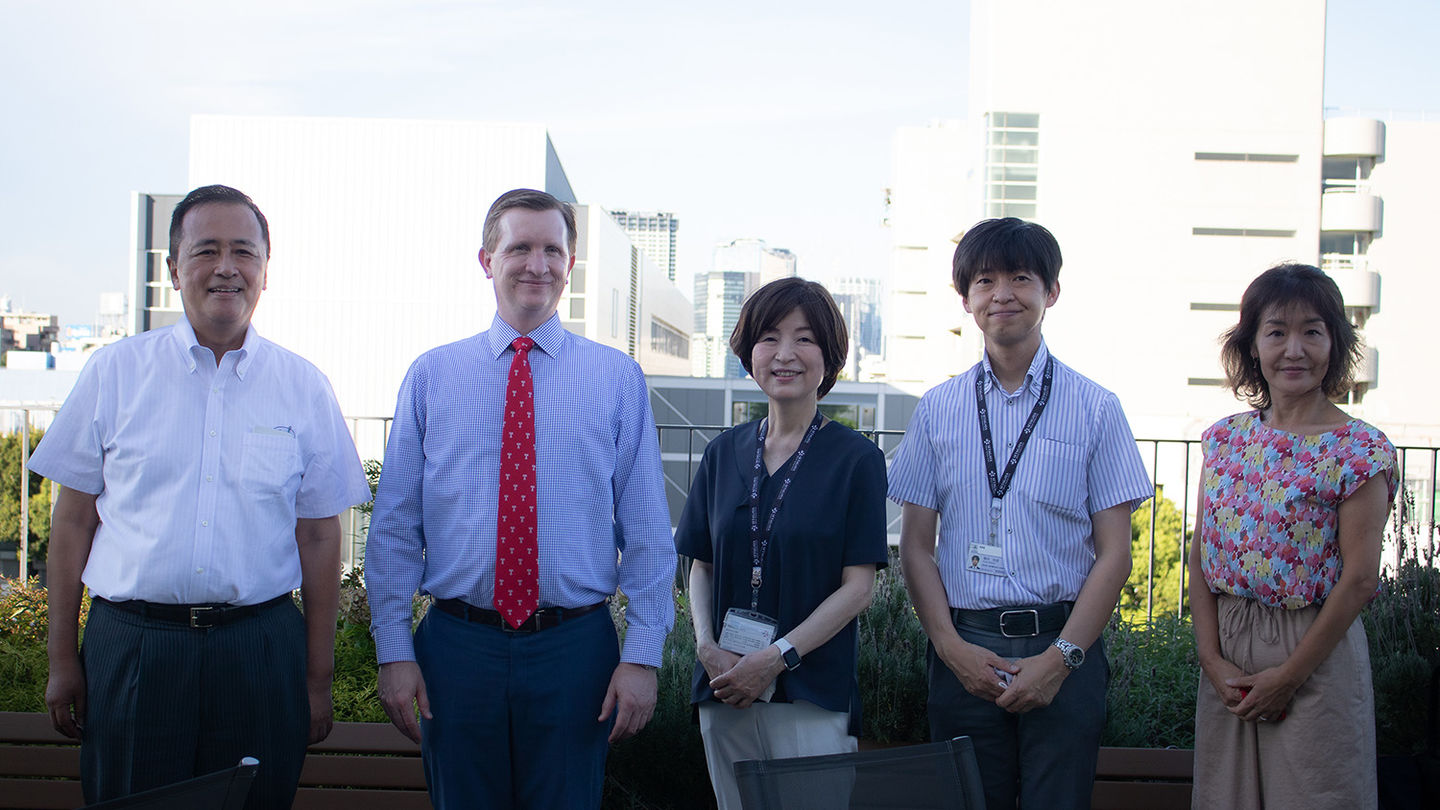 Updated: Sept. 13, 2022. Adds a sentence about comprehensive cooperation in the final paragraph*
Tokyo's Setagaya City Mayor Nobuto Hosaka and officials of the city's board of education visited the Japan campus of Temple University on July 29, 2022. TUJ moved to Setagaya in August 2019, and this was the second time the mayor visited the campus.
TUJ Dean Matthew Wilson escorted them on a campus tour, introducing facilities including art studios and "HyFlex" classrooms, where they offer classes in a combination of in-person, hybrid and online courses, which were created in 2021 amid the pandemic. Officials of the city board of education asked questions about TUJ's educational policy and how it differs from Japanese universities. *Both parties have started discussions about the possibility of fostering a comprehensive cooperation agreement between Setagaya City and the university in the future.