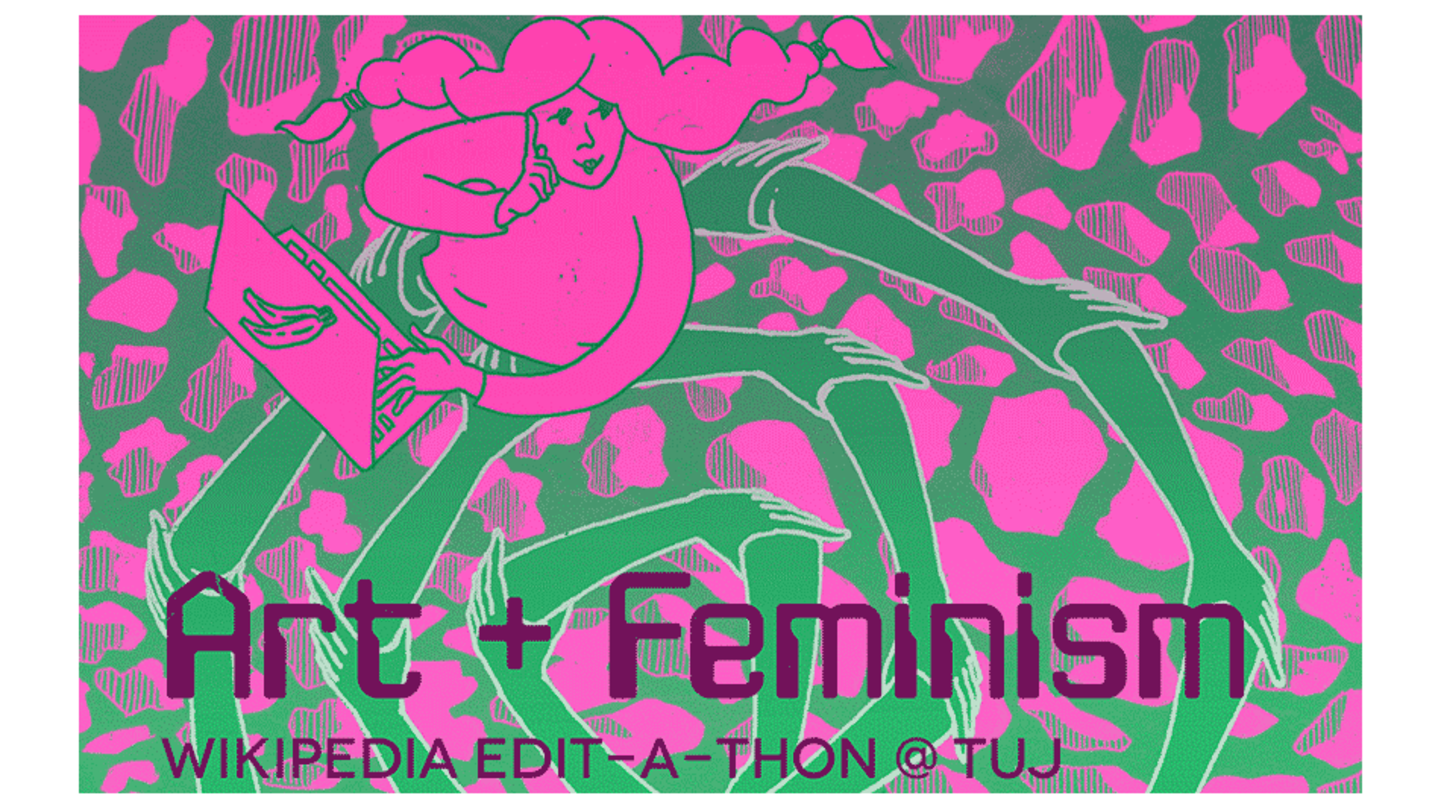 Day: Thursday, March 8, 2018

Time: 11:00-18:00

Location: Temple University, Japan Campus
The Parliament Student Lounge (1F) Azabu Hall (Access)

Organizer: Louise Rouse, Adjunct Professor, TUJ Art Program
Art + Feminism • Wikipedia Edit-a-thon @ TUJ
Why an Edit-a-thon?
Wikimedia's gender trouble is well-documented. While the reasons for the gender gap are up for debate, the practical effect of this disparity, however, is not. Content is skewed by the lack of female participation. This represents an alarming absence in an increasingly important repository of shared knowledge.
Let's change that.
Join us for an international communal updating of Wikipedia entries on subjects related to art and feminism. We will provide tutorials for new Wikipedia volunteers. Bring your laptop, power cord and ideas for entries that need updating or creation.
EVERYONE is welcome. People of all gender identities and expressions are invited to participate. And even if you don't have time to edit, please stop by and show your support.