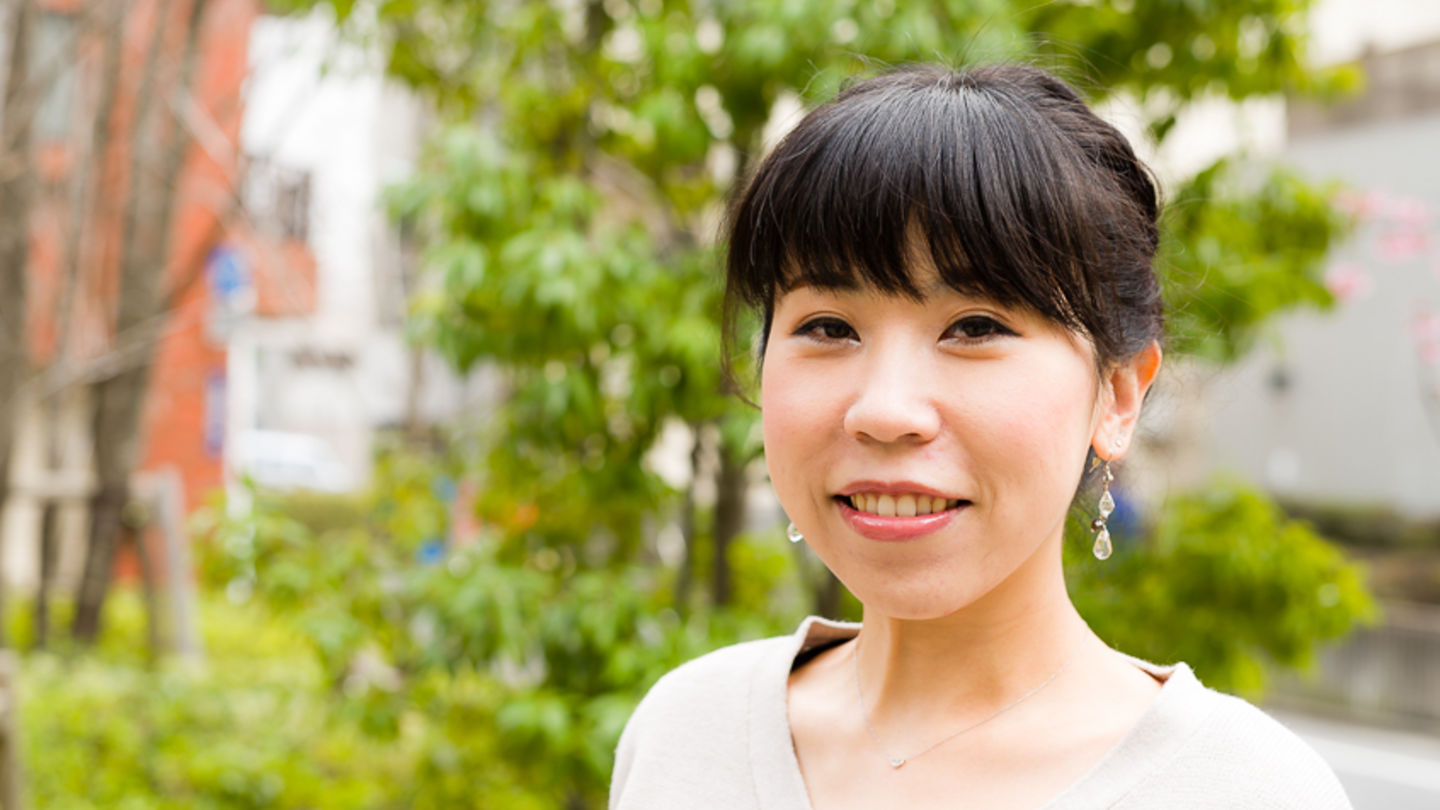 Temple University, Japan Campus (TUJ) offers Japanese major for non-native speakers of Japanese which comprises three types of courses: Japanese language skills, Japanese skill courses and area studies electives, and general education. The program aims to equip students with linguistic and social skills necessary for working and living in the Japanese cultural environment. It is a perfect choice for those who want to work in international companies targeting Japanese markets or plan to stay in Japan long-term and would like to become contributing members of local society.
Beyond Grammar and Vocabulary
The Japanese language major does not require any prior knowledge of Japanese. The curriculum is beginner-friendly and offers a pathway from zero proficiency to mastery of the language. The program can also accommodate students who already have some knowledge of Japanese. Placement tests — oral and written — help instructors determine an appropriate level for each student and map areas where the most improvement is needed. Required Japanese language courses focus on developing four essential communication skills: reading, writing, speaking, and listening. The program offers language skills courses so that students can improve their language skills such as writing, kanji, oral and prepare for the JLPT (Japanese Language Proficiency Test).
The program, however, strives to give students more than language proficiency. "Language is just a tool," says Ryoko Osada, assistant professor, Japanese major advisor, and coordinator of the Japanese and Critical Languages Program. She continues, "It's like cooking. You have lots of utensils but if you do not have any materials, food — vegetables, meat, — then you cannot cook." Therefore, she encourages students to explore other subjects and disciplines while acquiring language skills.
Area studies electives, required to complete the degree, introduce a wide range of cultural and historical topics. Students can delve into such subjects as Japanese art, history, religion, geography, literature, pop-culture. Japanese language and culture are very high context, i.e. communication relies on extensive background knowledge of history, traditions, and social conventions. These courses familiarise students with socio-cultural aspects of Japan and, thus, increase their communication abilities. For those who want to expand their knowledge even further, TUJ offers plenty of opportunities from a certificate or a minor to double major programs.
Building Communication Skills
TUJ's Japanese program promotes communication skills and encourages students to use the language as frequently as possible and to not be afraid of making mistakes. Regular practice is more important than grammatical perfection and hundred-percent accuracy. "In daily conversation, even though we have wrong particles [grammar markers somewhat similar to prepositions] or skipping particles usually we can guess the meaning easily," Osada says. Precision, required in academic writing, and preparation for the JLPT are addressed in higher level courses when students are comfortable using Japanese.
In order to facilitate language immersion, class assignments include projects and out-of-class activities and interviews. For example, assistant professor Asako Yamaguchi asks students to conduct interviews in Japanese outside TUJ. Exercises like this are a great way to practice keigo (polite forms), since they are rarely used with their friends in everyday life. Her Advanced Oral Japanese class offers activities associated with job-hunting, such as interviews with successful candidates, mock job interviews, and profiling Japanese companies students are interested in. "I really want them [students] to be able to get jobs after they graduate from TUJ," Yamaguchi says.
Assistant professor Junko Saito advises her students who wish to stay in Japan to decide what kind of job they want to do and focus on language most useful for it. For example, if they plan to work in a traditional Japanese company, they should brush on their kanji and keigo. But if they are considering a more international career, smooth verbal communication might be a higher priority.
Explore the World Outside of School!
Osada, Yamaguchi, and Saito emphasize the necessity of expanding one's social circle and using Japanese outside the university. Yamaguchi mentions that many students live in a "TUJ village," an "English language bubble." Osada agrees that using Japanese in classes only is not enough to master the language. "Find people, go to a gym, get a part-time job, whatever. Just go outside so you can practice Japanese and hear real Japanese in a real social setting," she advises.  Tokyo gives students opportunities to improve their skills and learn language not taught in a classroom. They just need to use it.
The Japanese program leads by example. The faculty has organised Facebook groups open to all (TUJ Work in Japan and TUJ Japanese Learner's Network) and holds regular events and update job-related information. The main purpose is to provide information and opportunities for improving Japanese and networking in Japan. Two most popular recurring events are よむよむクラブ (yomu-yomu club) and Talk&Talk events.よむよむクラブ is a reading club. Members have access to over 100 books including manga. Many students join よむよむクラブ and enjoy reading books very much every time. Talk&Talk is an event students can learn and enjoy Japanese culture, which are sometimes held outside TUJ and welcome foreign and Japanese people wishing to practice language and meet new people.
The Japanese Language major team constantly works to involve and motivate students in language study outside of the classroom. Another initiative is Nihongo Salon, started in collaboration with other university departments. Students, faculty and staff members get together to share lunch and have conversations in Japanese. Everyone is welcome to join regardless of their language ability. Practice, practice, practice!
Arrow-Large Japanese Major
Arrow-Large Ryoko Osada's Profile
---
By Olga Garnova (Class of 2017, Double major in Communication Studies and Art)